We Provide Premium Foot Care For The Whole Family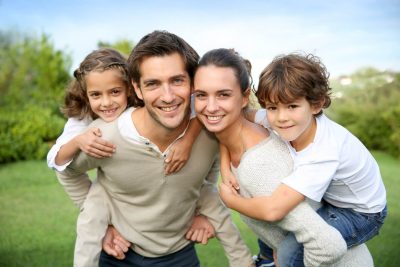 Although children often experience aches and pains we often attribute to "growing pains", it's not normal for kids to complain about having foot pains. If your child is starting to complain about their feet or ankles, or if they are having troubles walking, complaining of foot, ankle or leg problems, tripping, lumps on their feet or other problems, it is important to see a podiatrist.
At Foot and Ankle Specialists of Illinois, we specialize in pediatric foot care to ensure the youngest members of your family receive the same, expert care. Our professional podiatrists create a welcoming and comfortable environment for our younger patients, to alleviate the anxiety of seeing a doctor. We treat patients anywhere from 9 years to 109 years old. Whether your child injured themselves during dance practice, or simply playing in the yard, our specialized team is here to support you.
How Does Pediatric Foot Care Differ?
Children's feet are not simply small adult feet; they have this unique development pattern and function. They are continually growing, this means proper fitting shoes and foot care is extremely important to your child's development. Pediatric foot health is often neglected and this can lead to future problems. Not only in the feet, but elsewhere as well like the legs and back. Everything is connected one way or the other and not many people are paying attention to that.
What Can A Pediatric Podiatrist Treat?
Treatments vary depending on the type of foot or ankle condition, however, we've created a comforting environment where our pediatric patients can receive care. Our professionals are able to help your children with a variety of foot conditions, that when left untreated can lead to developmental issues. A podiatrist can treat:
Flat feet
Heel pain
Foot pain
Ingrown Toenails
Warts
Hammertoes
Bunions
For more information on these conditions, and a more detailed list, contact our experts today.
Why Choose Foot and Ankle Specialists of Illinois?
Our Dr. Zehri Hyderi specializes in foot and ankle care for adults as well as children. Dr. Hyderi's comprehensive approach to care ensures your children are receiving the best care possible, in a stress-free environment. To learn more about our pediatric foot care services, contact us today. Our team of specialists are standing by and ready to assist you and your family.